I had a week long work trip to Sofia, Bulgaria to attend the TDWG 2022 Conference. Most of the time was spent with colleagues in a conference room or on a trip to Rila Monastery. There wasn't much opportunity for photography but I took a little Olympus XA2 for day to day use and my Canon T90 (plus 50mm f/1.4) to use on the one day I had to myself.
I have a "Render unto Caesar" approach. If it is born analogue it mainly stays analogue. I don't routinely scan negs. I make little 3.5″x5″ prints in the darkroom instead. If I like a shot I may go to 5″x7″ or even 8″x10″. This means that my trip to Sofia has resulted in just over two rolls of Ilford Delta 400, a few evenings messing in the darkroom and a small pile of prints. I still have some negs I might print so the fun continues!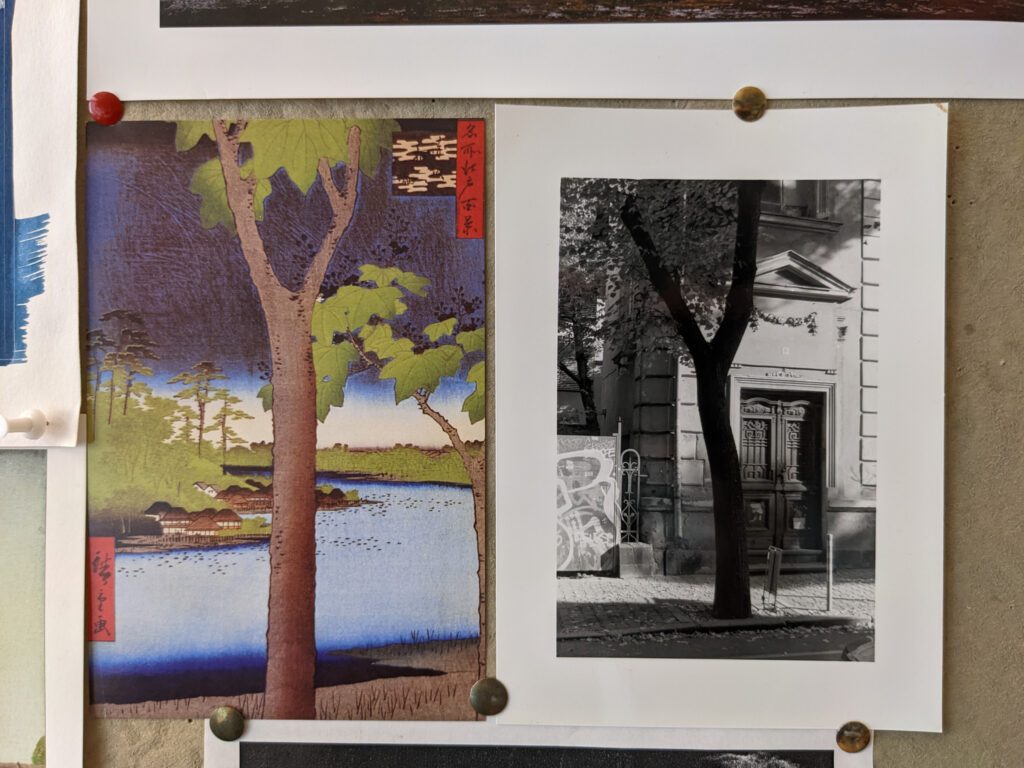 One print made it as far as the pinboard above my desk at the office. Only when I went to stick it up did I notice the similarity to the Hiroshige woodblock print already there. Did the Hiroshige inspire me to take the photograph or do trees just look like that?
I could have taken my Fujifilm X100V (lovely camera) but then I'd have taken a gazillion photos and shared a bunch online and probably not been as satisfied. But then I kind of wish I'd done that anyhow…