I had a few days off after the Christmas and New Year and couldn't resit another renovation project. I'd been wanting to have a go at a half plate camera as a smaller and lighter alternative to my whole plate. Half plate is slightly smaller than the 'modern' 5×7 inch format at 4¾ × 6½ inches (120 × 165mm). Before Christmas I spent some time at Camera Base here in Edinburgh picking a derelict from their storage room and matching it to some plate holders. Book-form plate holders were not standardised between makers like modern film holders are.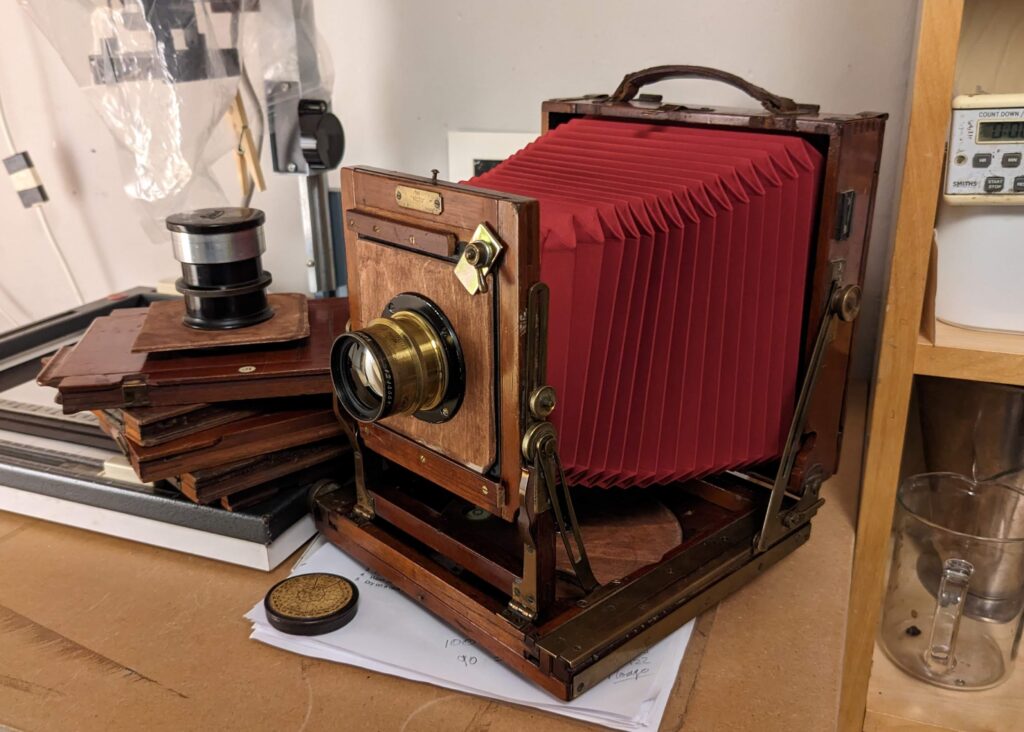 I wanted to create a usable camera rather than a perfect restoration so replaced the tripod base with a plywood one with a regular tripod thread and spirit level. I also adapted the front standard to take Linhof style lens boards so I can switch lenses between a bunch of different cameras.
Unsurprisingly the bellows were rotting so I ordered replacement, synthetic bellows from a supplier in China (You can find them on eBay). The bellows arrived the first week in January and I was really pleased with them.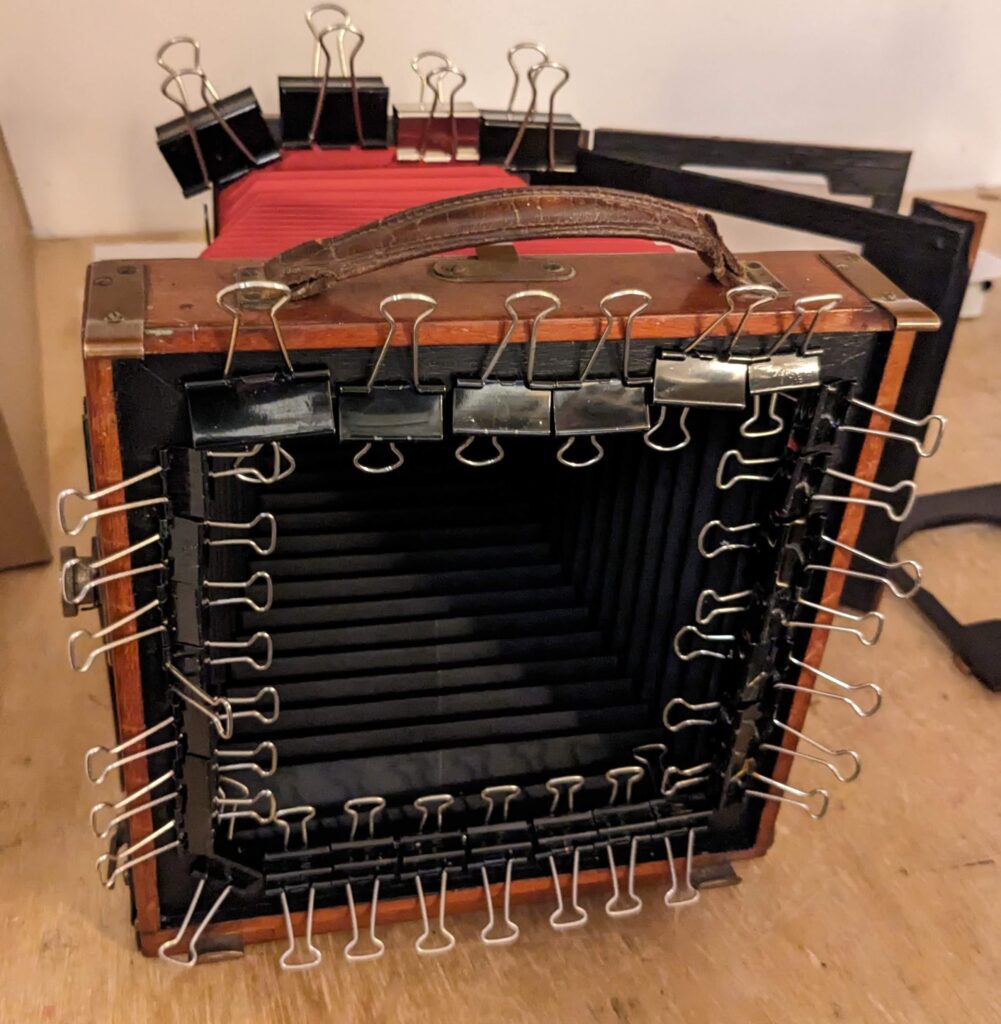 I have two period appropriate lenses to try out that I'll maybe write more about in the future. I have poured some half plates and am just waiting for a reasonably bright day to go and try the thing out.
Update: Finally got a chance to a plate. The first few I poured were terrible as I didn't level the cooling slab in both directions so they are thicker on one side than the other – OK for testing though.