Last updated on 2014/12/29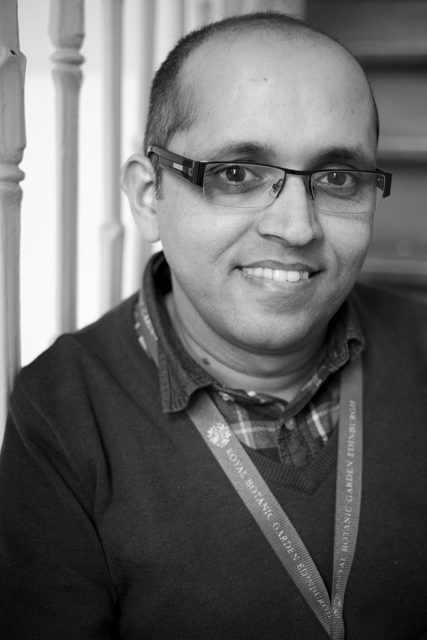 I think I have found myself a new studio. There is a staircase with a very tall window that I thought would give light too soft but if I move people up and down the stair I can change the lighting quite a bit. Check out the keylights in Bhaskar's eyes. The window gives cat-like slits.
I've also been having doubts about my 35mm (52mm equivalent) being too short for the close ups I'm doing and that maybe I should shift to my 60mm f2.5 but then this shot has an intimate feel that I wouldn't have got from further away.