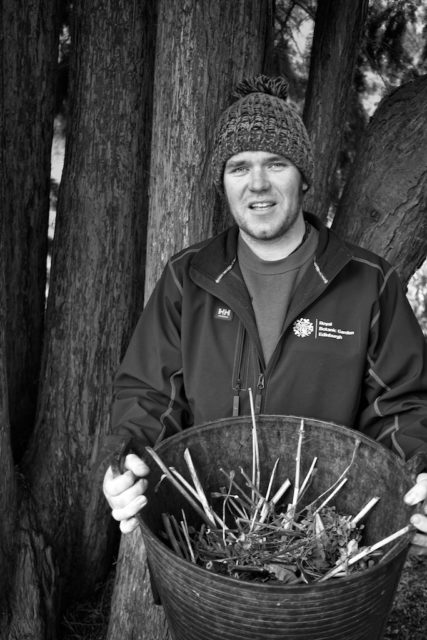 Edinburgh Allotmenteers is my new project for 2015. It builds on my 100 Portraits project that lead to the Botanics People exhibition.
The goal of the project is to produce a folio of around a dozen A3 prints and possibly a small exhibition. To get to this point I will aim to interact with and photograph as many people as possible across the Edinburgh allotment scene. Hopefully the images can be of use to organisations such as FEDAGA and SAGS as well as make a few people smile along the way.
I have been talking with Jenny at the Edible Gardening Project  and hope to work with some of her volunteers as a starting point then move on to allotments around the city as the weather warms up and the light comes back.
Images that I consider successful and posts about my progress will be included here.