I've got a routine going of pouring my own 4×5″ gelatine silver plates and then scanning them and inkjet printing the results but I've felt unsettled because I would like to have a 100% analogue process, [AAA] in stead fo [ADD]. To address this I've been messing with salt printing some of my 4×5″ plates. It works quite well because they are very contrasty. Simple silver emulsion plates are generally too contrasty to print on modern photographic papers. The downside of contact printing 4×5″ plates is the resulting prints are so small. I've therefore been experimenting with different ways to work with larger glass plates and over the last couple of weeks have built myself an adapter back so I can shoot Whole-plate (6.5×8.5″) Victorian book-form holders on my Intrepid 8×10.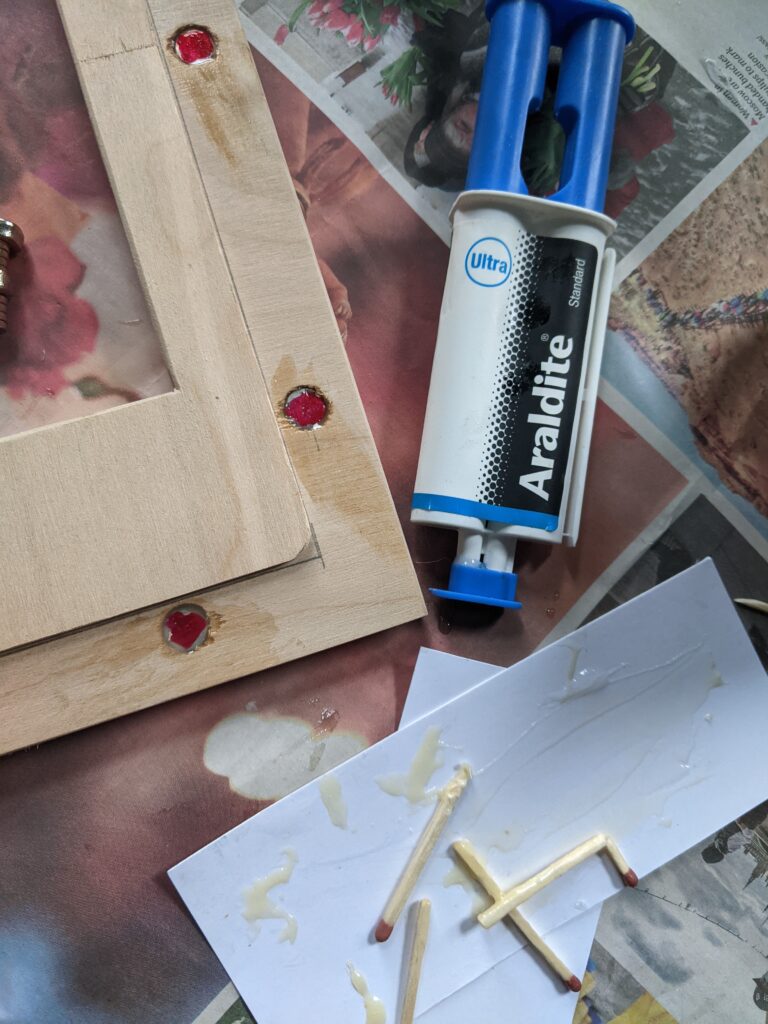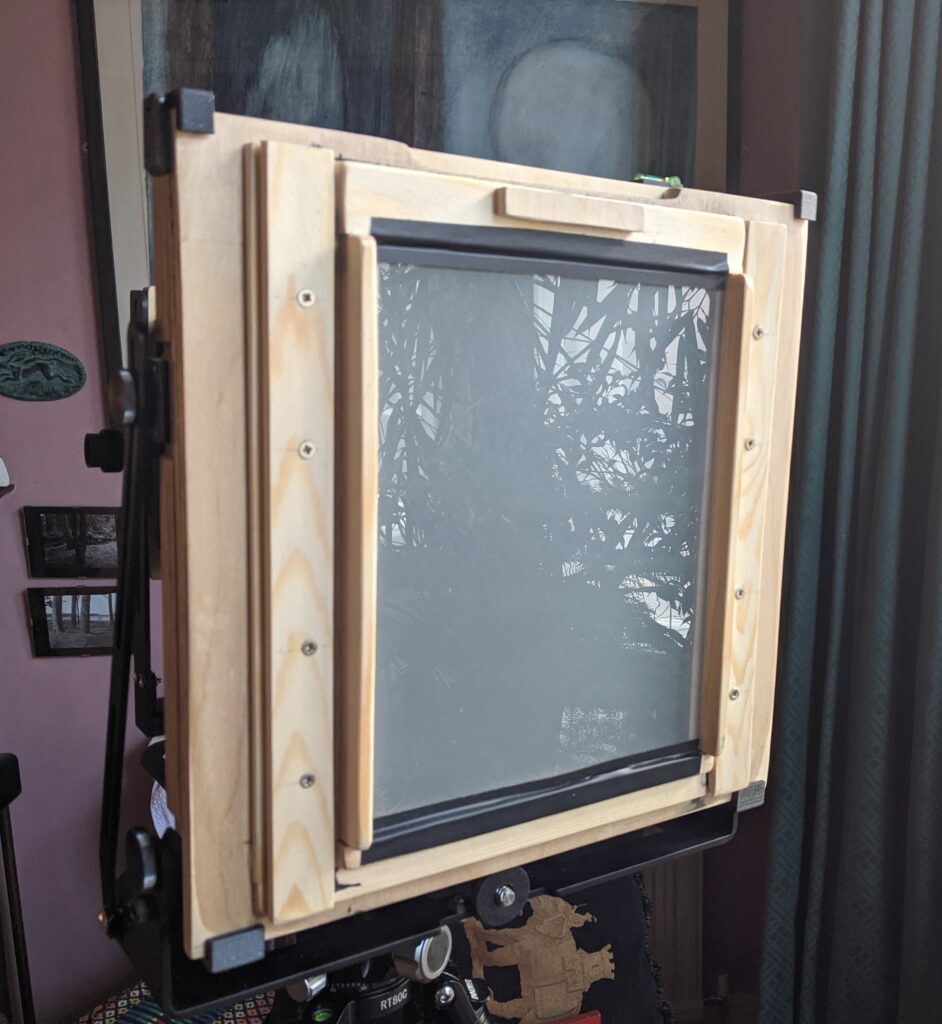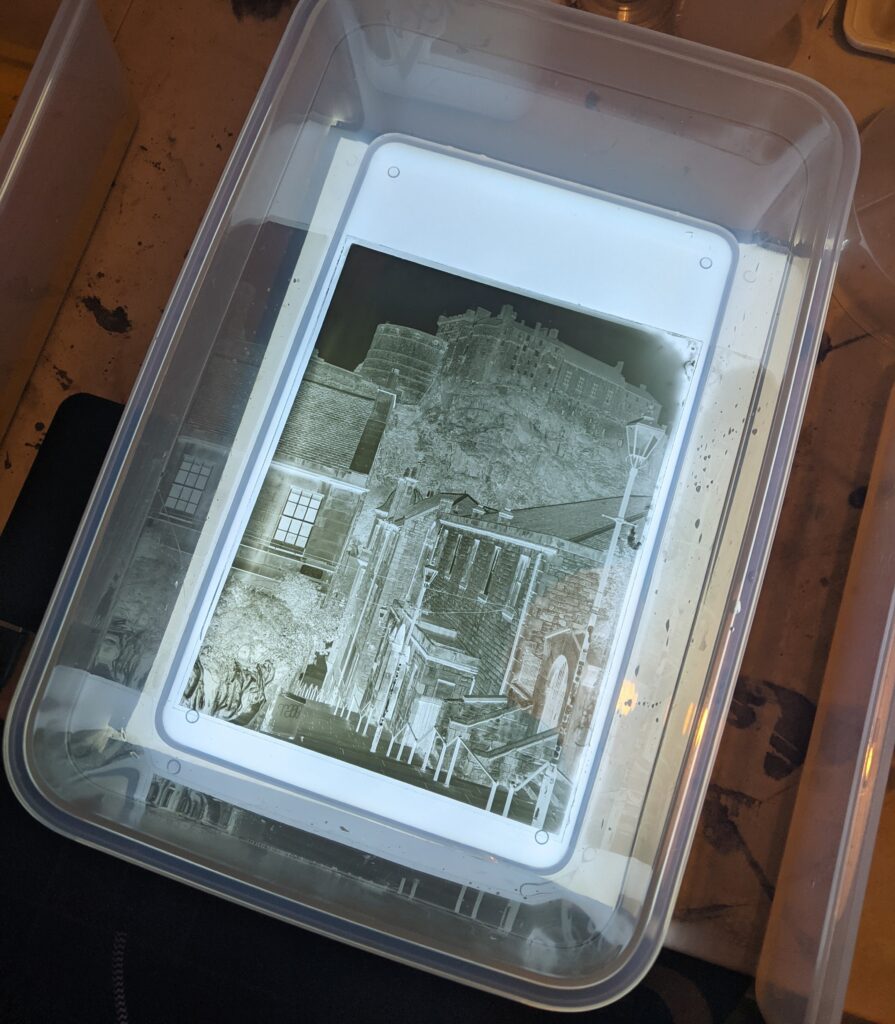 So now I need to take stock of where I go with this next. The Intrepid works well and has a wide range of movements but using it for whole-plate sizes does involve carrying a larger camera than necessary. This counts for a lot as three mahogany plate holders containing six sheets of 2mm glass weighs quite a lot on its own. A Victorian whole-plate camera may be a better way to work with this format but they have fewer movements and finding one in a useable condition may be a challenge.
Another thought that occurs is adding an expansion back to the Intrepid. I've always wanted to have a go on a 7×17″ banquette camera. I could build a back and a couple of plate holders to fit the Intrepid using the same basic approach. The result wouldn't be particularly portable but the idea is crazy enough to be appealing and who knows, it might just work!