I just made my first Instructable: DIY Silent Practise Guitar
[...]
For a treat I had lunch in Yo Sushi on Princes Street – and I actually felt the benefit of the air conditioning! Anyone
[...]
I took lay ordination into the Order of Interbeing as True Embracing Oak (Chân Sồi Bao Dung) on 28th August 2015 – a year
[...]
During my photo drought I have taken to having my X-Pro 1 with the 27mm pancake in my bag. Carrying but not using. At
[...]
I just wrote a blog for work about the Hill & Adamson portrait of William McNab. http://stories.rbge.org.uk/archives/21562
[...]
I enjoyed this video from Veritasium it complements a blog post I wrote back in 2010 – The present moment does not exist  – which
[...]
We have just had a week camping in the English Lake District. It didn't rain the whole time. Very enjoyable in a gentle
[...]
About a year a go I had committed to photograph people on their allotments as my next project when Sutherland Forsyth suggested I
[...]
Stuart Beattie, director of Scotland's Churches Trust, liked the portrait I made of him and asked if I might photograph the visit of Her Royal
[...]
I've been reading Christian literature again. This is an odd experience. Thomas Merton, C.S. Lewis and now Abbot Christopher Jamison have been working
[...]
I have had an interesting evening torn between two shots I took today. Same subject and almost the same pose but one with
[...]
This is a quick post to host some camera phone snaps for a discussion about the new X-Pro2 and whether it has frame
[...]
It snowed hard enough to drive me back  indoors but by 10 o'clock it was all but gone.
[...]
Lovely to be joined by Robert on my lunchtime walk today. He's off to India for five months is a couple of weeks.
[...]
Can't resist a quick comment on this article on BBC News today.Hawking: Humans at risk of lethal 'own goal'. He says that assuming
[...]
Sunday evening and I'm taking the snaps off my camera. It has been dark and I've been hold up writing software for my Ten
[...]
Today I gave my three minute presentation in the FameLab Scottish Final at the National Museum of Scotland in Edinburgh having got through
[...]
Way back in the 1980s I worked as a young researcher for Prof David Moore at Reading University on a popular book called Plant Life (OUP 1991) which
[...]
In searching around for a subject to talk on at FameLab Scotland in January I stumbled across the fact that I had possibly
[...]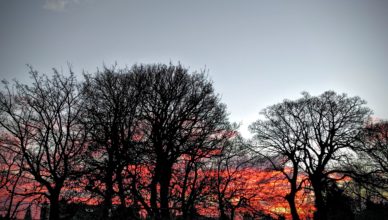 I thought it was the winter solstice this morning and my feelings were confirmed by ominous sunrise. But I was wrong. It is
[...]
A few weeks back Edinburgh Beltane Public Engagement Network offered a free day of presentation skills training with Mel Sherwood. When I say free
[...]
I had a letter published in The National again today. The text I sent was: Sir/Madam, With all the noise and smoke coming
[...]
Over the last year my main project has been photographing the people involved in reconstructing the Botanic Cottage. This is Sutherland who is the organiser
[...]
These are just some handy links for me to present at a CETAF Information Science and Technology Committee meeting in Geneva, October 2015.
[...]
Just posted this about the apps I'm working on. http://stories.rbge.org.uk/archives/17370 This is also a test of the new WordPress oembed feature.
[...]
I came to see that the human imagination is not paramount in the creative process: that what is paramount is "The Creation" and
[...]
We are constrained by the choices we have made but the most constraining choice is choosing not to choose.
[...]
I'm just back from a week at Plum Village. I'd hoped to do some portraiture but didn't really have time. Retreats are busy
[...]